Piano

 Piano Faculty:  DARLENE JONES, CATHY PESCEVICH KREPLIN, ASHLEY MOREAU.
Instruments/areas of study: piano, integrated with music theory – all ages and levels.
Styles: Classical, jazz, collaborative (accompanist), improvisation.
Class format: Individual and group lessons; classes and workshops.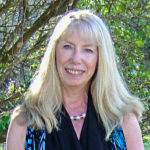 Instructor Darlene Jones specializes in beginning piano for all ages and is a Certified Musikgarten teacher.
Welcome statement: "Thank you for visiting my piano teaching page.  I look forward to introducing you to the world of piano.  Always wanted to play those beautiful 88 keys?  Why wait any longer to get started! I offer private piano lessons, as well as group general music classes for children ages five to seven.  I am also a Certified MusikGarten teacher, offering MusikGarten curriculum for children from infancy through age seven.  To learn more, please see my bio." 252-955-0706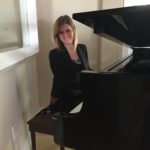 Ashley Moreau, Nationally Certified Teacher of Music. Ashley brings a wealth of music education experience to our students. 
Ashley's Welcome Statement: "Creating music is one of the most beautiful ways that we can express who we are and all that we are feeling when words sometimes aren't enough.  It is a language and one that can be taught to students of all ages with success.  I believe in teaching with the use of multiple methods to accommodate all types of learning styles and feel it's important to customize lessons to fit each student's needs and wants. Students in my studio receive a personally adapted program that will emphasize on proper technique, music theory, ear training, and improvisation in all styles of music. To learn more, please see my bio." 252-955-0706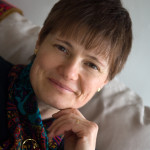 Teaching artist Cathy Pescevich Kreplin, Co-Director of Ascencion Music Academy.
Teaching philosophy: "Thank you for visiting my piano instruction page. I look forward to talking with you about our shared heart's desire – music! Together, we will cultivate your musical mind. Serious music students of all ages are welcome!
Piano and Theory: Beginning, intermediate, advanced and returning piano students, self-taught musicians, amateur music directors, budding composers and arrangers, later-life music beginners, home school and private school groups – come one, come all. Experience everything you always wanted to know about playing the piano and making music at the keyboard, but weren't sure how to ask! Individually-styled lessons let you begin or deepen your musical discovery. Drawing from Albergo, Abersold, Beale, Boyd, Faber, Glover, Hanon, Manus, Thomson and other recognized masters, I adapt the method to suit the individual student or the group. In addition, my teaching is influenced by the work of Jacques Dalcroze (Eurhythmics), Karl Orff, Zoltan Kodaly, and by The Royal Conservatory Music Development Program and ABRSM standards. To learn more, please see my bio."  252-955-0706