Strings

 STRINGS Faculty:  CHEYNE RUNNELLS, GORDON KREPLIN, MICHAEL EVANS.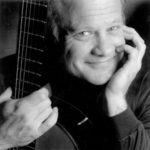 Gordon Kreplin's welcome statement:  "Thank you for visiting my music instruction webpage.  I look forward to learning about music together with you! I offer lessons in guitar, ukelele, and lute at our beautiful Outer Banks studio location – Ascencion Music Academy – in Kill Devil Hills. All ages and levels of serious music student are welcome.  In my studio, here is what you will learn:
Beginners are introduced to basic skills applicable to further development in classical, jazz, folk and pop styles. These include how to tune and hold the guitar, strumming, basic finger styles and reading music. For students 7 years old and above. Younger beginners (under 7) may be accepted after initial assessment of readiness.
Intermediate level students pursue classical instruction, folk tablature reading, strumming, finger picking styles and chord progressions. As well, we study basic music theory for the guitar.
Advanced level students receive comprehensive classical instruction and repertoire is expanded with more advanced study of music theory. For those interested in pursuing music studies at the university level, college preparation is undertaken. Also, basic jazz progressions are covered.
To learn more about me, please see my bio. Call me at 252-207-3868." 

Cheyne Runnell's welcome statement:  coming soon!  To learn more about pop/rock guitar study with Cheyne, please see his bio.
Call at 252-207-3868 to sign up.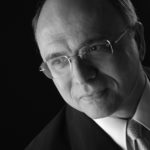 Michael Evans' welcome statement: "Welcome to Ascencion Music Studio.  I want to give you an idea of opportunities you have to learn to play violin and viola.  Over the years I have found these instruments to bring a sense of beauty and connectedness into my life.  I hope you will experience the joy of playing for yourself.
For beginners there is emphasis on the basics of the instrument itself, learning to tune and to navigate the keyboard and bow.  Coupled with this is learning notes of the treble clef for violin and the C clef for viola.  Furthermore, you will learn basic music theory to broaden your appreciation of these beautiful instruments.  Maybe you are a school student. Maybe you are an adult who has always wanted to play.  Whatever your age and background, I use teaching materials appropriate to your situation.
For intermediate students we will expand your appreciation of the more technical qualities of string playing.  We will also expand your repertoire for your own satisfaction as well as for playing in solo and in chamber settings.
Students at both levels will enjoy playing with others as together we mature in your ability to make music on the violin and/or viola. To learn more about me, please see my bio. Call 252-207-3868 to sign up. See you soon."