Study with us
From rock to classical, from jazz to folk, together with our excellent colleagues at Ascencion Music Academy, we offer individual and group musical training to musicians of all ages, stages and styles for the following instruments/disciplines:

recreational music for adults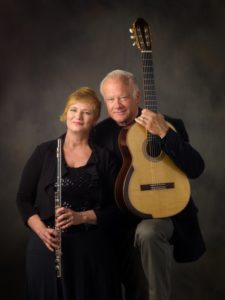 Lifelong musical teaching artists Gordon Kreplin (guitar) and Cathy Pescevich Kreplin (voice/flute/piano) are Co-Directors of Ascencion Music Academy. Together we have built a studio music school where classical, jazz, rock, pop and folk musicians are equally at home. Mastery of technique, literacy, musicianship, improvisation, new music creation, and performance are equally well emphasized.  We are active concert artists and are available to premiere new works. Call 252-207-3868 or 252-955-0706 to get started with or continue your musical journey.